Learn how clients are using customer feedback
data to improve and grow their businesses.
Altec Industries, Inc
Mike Kedanis, Director of Quality, Altec Industries, Inc., shares how they respond to their customers' friction points so much faster.
NMC, Inc.
Kirk Kaiser, Director of Sales Effectiveness, NMC, discusses some lessons learned in his CX experience.
Ohio Machinery Co/Peterbilt
Jeff Whaley, Product Support Manager, Power Systems, Ohio Machinery Co./Peterbilt, shares they have used their Customer Experience Feedback to improve operations. He provides some of the actions they have taken to make it happen.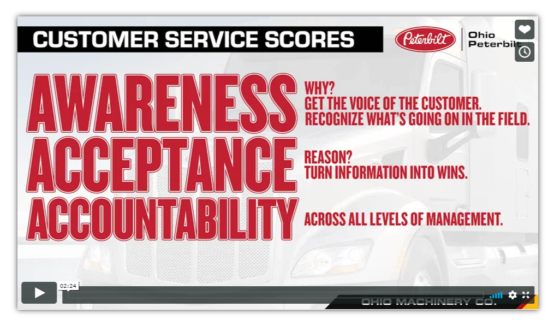 More Client Success Stories coming soon.
To get more Customer Feedback tips and success stories, sign up for our newsletter, Success Strategies.

Trusted by B2B businesses
We work with manufacturers, service companies and value-added resellers to understand the customer's view at every part of the chain.