In the past, the makers of industrial equipment created differentiation mostly through product innovation. Engineering and design capabilities have improved throughout the world, focusing only on product innovation became more challenging. The competition just got better! High quality, competitive products came from around the world and not just a few countries. Managers started to realize that product innovation was the ante to enter the competitive game; winning involved more differentiation than just innovation. Business leaders began to pay more attention to improving customer experience as a critical differentiation in Industrial Equipment.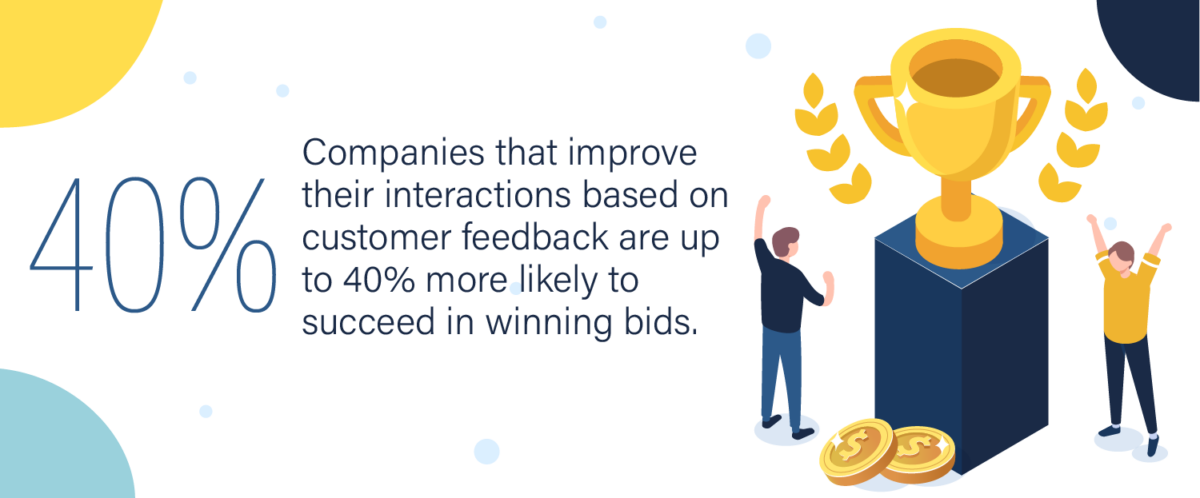 If your business has yet to implement a customer experience program or you are less-than-pleased with the program you have in place, The Daniel Group is here to help. Our ExperienceConnect application creates a customer experience program designed with the needs of your business in mind. Read on and learn more.
Why CX Matters to the Industrial Equipment Industry
Customer expectations in the industrial equipment industry are changing.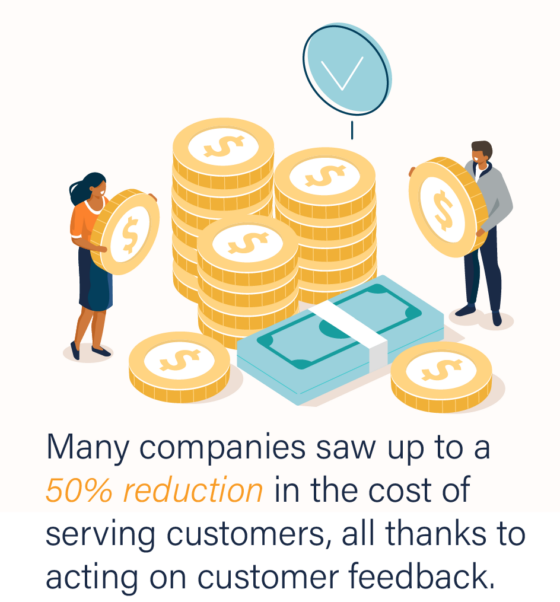 In the past, heavy equipment and machinery companies found success by offering high quality, innovative products at a competitive price. While quality, innovation, and price still matter, customers are looking for other things as well. They want a great customer experience to go with it. For example, a 2018 survey of 1,000 decision-makers at B2B companies found that slow response from suppliers was a primary pain point. Twice as many decision-makers were concerned about the speed of response as were concerned about price.
Paying attention to the concerns of customers has paid off for those in the industrial equipment industry. McKinsey, the company behind the survey, noted that improving operational performance, such as by enhancing responsiveness to customers, increased customer satisfaction. In turn, an increase in customer satisfaction leads to a reduction in churn by as much as 15%. Companies that improved their interactions and speed based on customer feedback are also up to 40% more likely to succeed in winning bids. Many companies saw up to a 50% reduction in the cost of serving customers, all thanks to acting on customer feedback.
What The Daniel Group Has to Offer Industrial Equipment Companies
Since 2005, The Daniel Group has been helping industrial equipment companies manage, manage, and improve customer experience and customer satisfaction.
Through our work with clients, we have found that companies that pay attention to customer feedback see an increase in loyalty, referrals, revenue, and overall value.
We can design a feedback approach that meets your needs and those of your customers. Whether it is a phone, email, or hybrid feedback collection approach, we can design a program that works. We also know that providing exceptional customer experiences means having engaged employees. We also offer employee surveys, giving companies insight into what their team members are thinking and feeling. Thus, providing opportunities to improve employee engagement, and in turn, create a better customer experience.
Our goal is to help you use what you gather from customer surveys to design a better customer experience for your clients. A combination of industry knowledge, an experienced team, actionable insights, and a focus on best practices allow us to help you.
Knowledge of the Industrial Equipment Market
The Daniel Group only works with B2B companies. Our focus means that we understand the individual needs and challenges facing businesses that sell to other businesses or that use dealers or distributors as part of their distribution system. We understand your business and can create an effective customer experience solution for you. This experience and knowledge are why 75% of Caterpillar dealers in North America rely on The Daniel Group and why companies such as AGCO, Thomas Bus, Blue Bird Bus, and others do as well.
Since we only work in the B2B space, our team has developed a strong knowledge of the types of customers in the area. We have an excellent understanding of the expectations of business customers as well as a view of the characteristics that make business customers different from end-consumers. Our specialization and expertise have allowed us to develop and implement effective customer feedback programs for our industrial equipment clients.
Data You Can Use
Numbers and ratings only tell you so much. The Daniel Group digs deeper when collecting data from your customers. We ask for a score, then attempt to uncover the "why" behind the rating. Understanding "why" provides you with information to drive change and improve the experience.
Once completed, this survey information is provided immediately to front-line managers. We want it in the hands of those who can take action. From our cloud-based system, your teams can read customer feedback (listen to it as well if it is a phone survey), and act upon it. For you, this is where the rubber meets the road. You want people to take action based on the feedback they receive.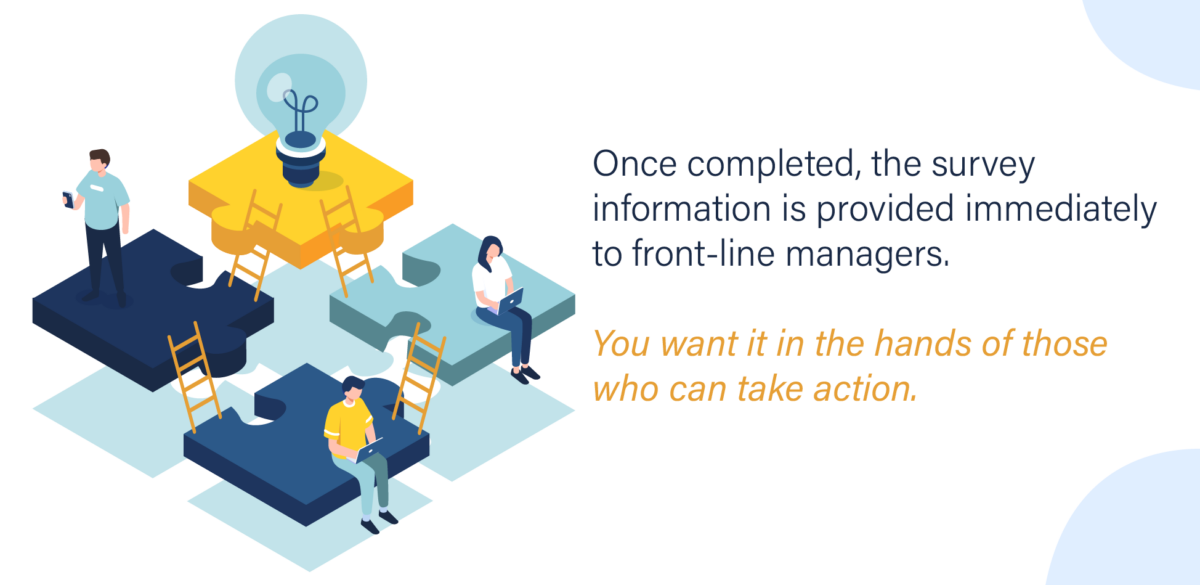 Responsive to Your Changing Needs
The industrial equipment industry isn't static. It must adapt and evolve to new technologies and ever-changing customer expectations. The same is true of customer feedback and customer experience. Customer expectations have evolved as technology has become more advanced. To truly understand what your customers expect, your feedback program needs to be continually changing with the times.
The Daniel Group has a long history of being a proactive and responsive partner with industrial equipment companies. Businesses reach out to us when they are looking for ways to grow and evolve. We have a team of customer experience experts and a dedicated program support staff to help you. We are always ready to work with our partner clients to improve their survey program and put best practices in place to make sure that they get the quality of responses they need to grow and adapt.
Is ExperienceConnect Right for Your Company?
Companies often find themselves on one of several paths when it comes to customer experience. Perhaps you have a formal program in place, but you are not happy with it. Or, you may have no structured program in place but are wondering what your customers think and how to best respond. Even worse, you've noticed long-time customers who have chosen to do business with your competitors. These are all points at which The Daniel Group can be of help.

No matter where you find yourself regarding feedback, ExperienceConnect could be an excellent choice for your company. ExperienceConnect, our customer experience management platform, integrates our two primary services: Customer Feedback and Employee Feedback, to provide your business with a complete view of your customer experience progress.
The platform is designed to grow with your company as your business needs change. It can integrate with your current CRM or use it as a stand-alone product.
With ExperienceConnect, you get real-time access to survey data from one convenient, easy to use platform. You can quickly and easily share information across your organization.

Start Working With The Daniel Group Today
Companies across the industrial equipment industry, from AGCO to Wiese USA, have partnered with The Daniel Group to gain a better understanding of what their customers are thinking and feeling every step of the way.
Learn more about how our market expertise, professionalism, and responsiveness can help you put a customer experience program in place that helps your business grow and thrive.
If you're ready to implement a customer feedback program or haven't had the results you expected from your existing program, contact us today.
Let us help you measure, manage, and improve your customer experience!
Complete the form below to begin a conversation with us.
Trusted by B2B businesses
We work with manufacturers, service companies and value-added resellers to understand the customer's view at every part of the chain.